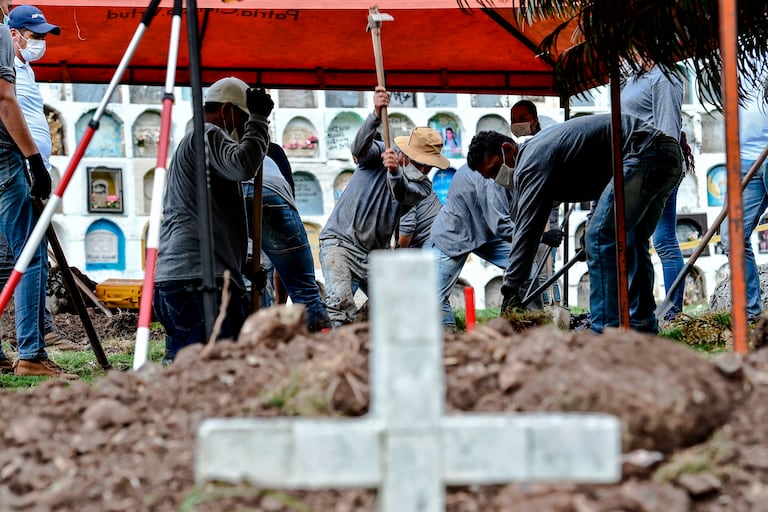 After almost three years of investigation, the Special Peace Jurisdiction (JEP) of Colombia published a study this week on the number of civilians killed by the military to pass them off as guerrillas killed in the middle of fighting, which is known What false positives. Until now, the most reliable official data was that of the Prosecutor's Office —2,248 deaths—, but the court emerged of the peace accords between the Government and the ex-guerrilla of the FARC raises that number to 6,402 between 2002 and 2008 alone and warns that there may be many more. The revelation puts the focus back on the politics of the former president Álvaro Uribe, who ruled Colombia during the investigated period.
Uribe has been the great opponent of the peace process of his successor, Juan Manuel Santos, and of transitional justice, which was negotiated in Havana. In the Senate he promoted with his party, the Democratic Center, reforms to dilute or end the work of the court. The magistrates, despite the weight of uribism in the Legislative and Executive, have proven to be an unbreakable and independent body, and have also demanded responses from the top leaders of the guerrillas, a reason for celebration for Colombian democracy.
In this sense, the recent indictment of charges for crimes against humanity against the former leaders of the defunct guerrilla for the kidnappings they committed over decades, a cruel practice that they have already recognized and for which they have apologized, has been significant. It seems more difficult to see something similar with the false positives. Although several army commanders and soldiers have availed themselves of the transitional justice process, in which prison sentences are avoided in exchange for truth and reparation, recognition by the high military commanders has been more precarious.
Uribe, as former president, does not have a legal obligation to the JEP. Even so, this week's car emphasizes how important his version as commander-in-chief of the military forces would be to clarify the crimes committed during his government. Rather than commit to clarification, Uribe once again charged his critics and accused human rights organizations of being enemies of his mandate.
The JEP, in its commendable work, a pioneer in any peace process, will continue to listen to the versions of the military who participated in these State crimes. But by showing with figures that the greatest number of false positives occurred between 2002 and 2008 makes it clear that Uribe keeps much of the truth about these episodes. The conflict, which ended after more than five decades, will continue to leave open wounds as long as there are, as in the case of the former president, those who refuse to face their responsibilities.
The rules must be refined for a sector that is revolutionizing leisure